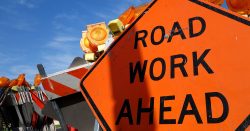 Do we need to make work zones safer?
Ford thinks so.
While simply a patent right now, Ford believes that their idea could radically change the way automotive safety is implemented around work zones.
With their "synchronized work zone traffic management systems and methods" construction zones would use a attenuator vehicles at the end of work zone that would essentially work as a command center.
This vehicle could communicate with incoming vehicles to make a smoother transition around work zones, making it more convenient for drivers and safer for workers involved.
To Read More: https://www.autoevolution.com/news/ford-envisions-just-the-perfect-work-zone-traffic-management-system-209269.html#