Standard Concept Steering Wheel – Driver Airbag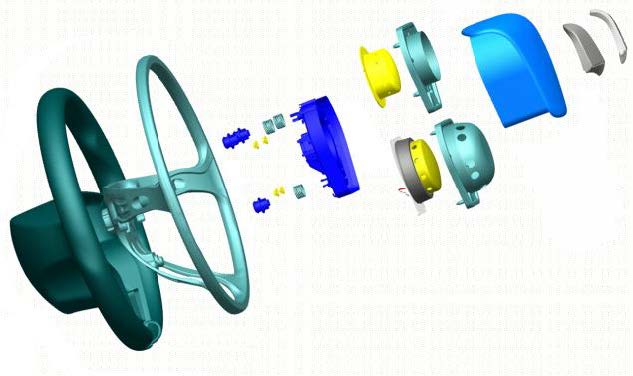 The modular steering wheel with integrated driver airbag module is derived from a standardized base design. The modularity allows common module components for functional needs, while permitting the system to be individualized to meet the styling wishes of any customer.
Depending on the customer's preferences, it is possible with the base wheel version to simply exchange the plastic covering for a multifunctional switch in order to increase the aesthetic value. The airbag is adjustable in size, material and design to meet the system requirements and the space available for installation. It is fixed in the airbag module via a standard retainer. This fastening element may have the form of a ring or, in combination with an inflator mass damper.
The comprehensive inflator portfolio offers the possibility to install single or dual stage inflators, with or without vibration absorber depending on requirements. The inflator bodies are the same size, allowing one module design and tools for various markets.
The horn function is realized via standard contact elements. Upon request, the steering wheel can be equipped with paddle switches (for gear change), or without such switches.